They are everywhere: from Trader Joe's to online stores, pop-up bars to your friend's party. Since Sofia Coppola's pretty pink cans of blanc de blanc sparkling debuted in 2004, canned wines have exploded especially in the past few years. According to Nielsen, canned wine sales grew 69% year-on-year in 2018, and 79% in 2019. The variety is now diversified to seltzers, wine coolers offering "zero sugar" and "lower alcohol" options, even sake and more.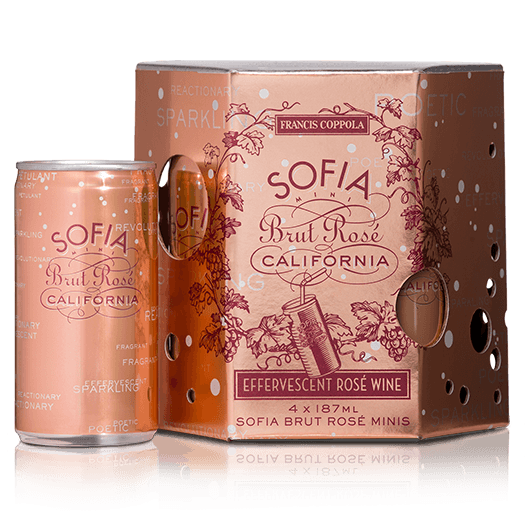 The Case for Canned
Although canned wines often have no vintage, specific AVA or vineyard, and are not meant to age like fine wines, they are a great choice for many: it's portable, chills faster, one can try something new without buying a whole bottle. Cans protect wines from oxygen and light, and a thin layer of plastic inside prevents imparting metallic flavors, which keeps white, rose and sparkling wines surprisingly well. Finally, they're environmentally-friendly: aluminium cans are often recycled, and lighter weight means less carbon footprint during transport.
And contrary to what some critics say, it's not just cheap wines that get put into cans – reputable vintners have been canning their wines too. That includes Sommelier and Wine Director of NoMad New York, Thomas Pastuszak, who started Vinny using exclusive Finger Lakes grapes, and ex-Sommelier Gina Schober of Sans Wine, who makes premium organic canned wines.
My Positive Experiences with Drinking Canned Wines
My first canned wine was the much-hyped BABE rose, which I had seen across social media, and was excited to buy a pack at Vinexpo in Hong Kong 2017. Since then, I have tried canned Prosecco, Rose and Pinot Noir. I was very curious to find a canned Pet Nat from Nova Scotia, which is normally made by bottling before end of fermentation to preserve wild yeast and create light sparkling. Fermenting in a can is quite a feat! I'm also keen to try urban warehouse winery Infinite Monkey Theorem, who sources grapes from western Colorado and High Plains of Texas, and they're available at my local BevMo.
Sizes of Cans and Drinking Tips
Canned wines come in a range of sizes, usually: 250ml, equal to 1/3 of a standard wine bottle, or 1.6 standard glasses; 375ml, roughly 2.5 glasses; 500ml, about 3.33 glasses. Just remember to share and drink responsibly, and finally, canned winemakers have noted a difference when you pour it in a glass, even if it's plastic. Try for yourself!