(Contributed by K. Mead) My absolute favorite wine tasting was at Caymus Vineyards, one of the oldest Napa wineries, started by the pioneering Wagner family winemakers. Located just north of Napa in Rutherford, Caymus is situated amongst vineyards that produce some of the highest quality grapes Napa Valley has to offer. Each year they craft highly-regarded wines, such as their signature Caymus Cabernet.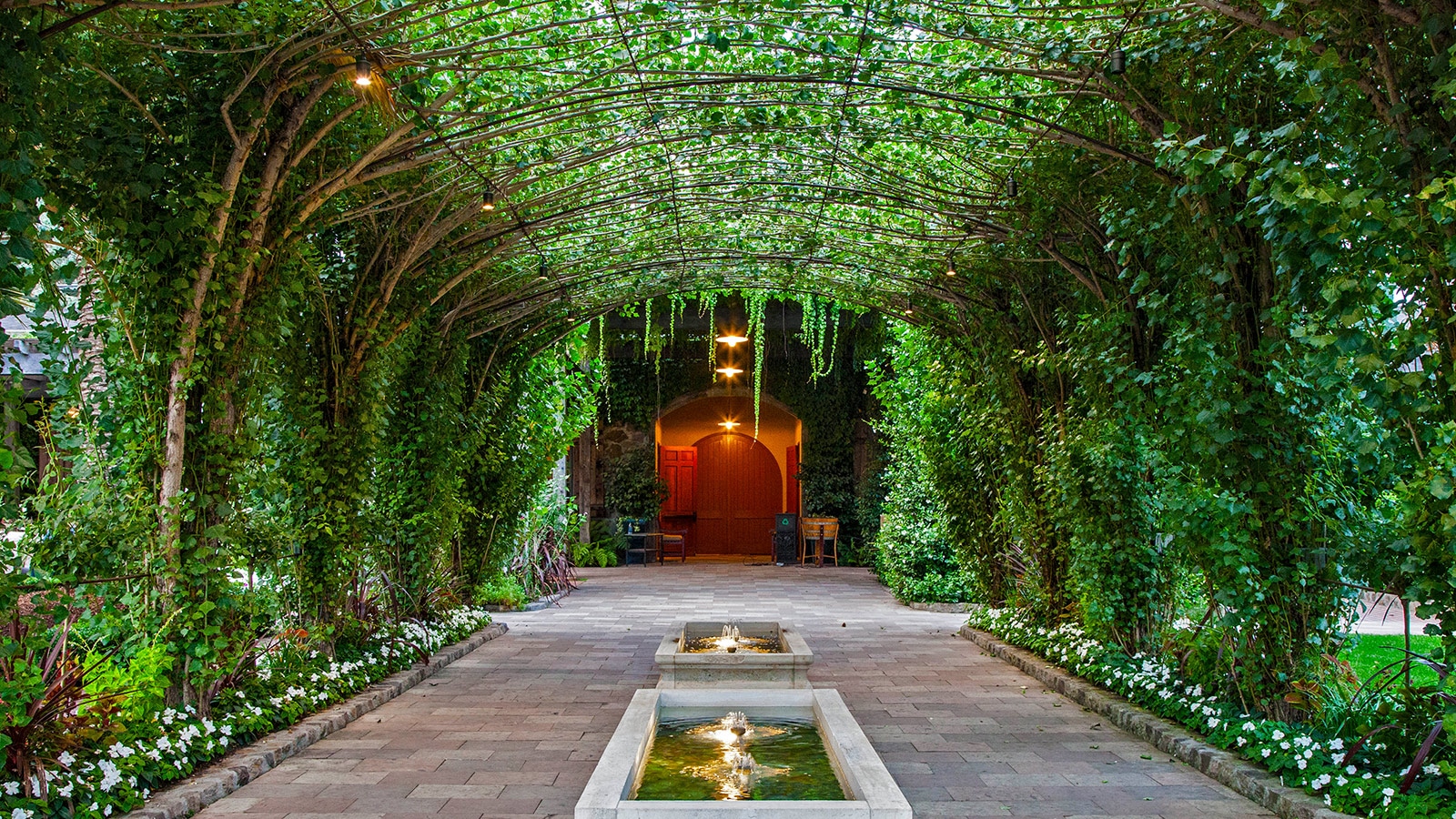 Cozy Wine Tasting on a Cold Fall Day
I had the pleasure of stopping by Caymus for a tasting in late fall of 2019. Grey and overcast, it wasn't the most pleasant of conditions for the occasion. Luckily, Caymus thoughtfully offered guests a fleece blanket, along with a complimentary Caymus wine glass. If visitors prefer staying indoors, Caymus welcomed them to a comfortable lounge area which emulates the personal Wagner family living room.
Friendly and Knowledgeable Tasting Associates
With top notch service, the Caymus tasting staff are not just inviting and friendly, but passionate and knowledgeable about the entire Wagner Family wine portfolio. Adding a personal touch to every tasting, they tailored each conversation according to the guest and the mood, gladly answering all questions, regardless of level of wine knowledge.
Delightful Wine Tasting Selection
The wine tasting menu consisted of a variety of wines from not only Caymus, but other wines in the family portfolio, such as Emmolo, Mer Soleil, and Conundrum. I was delighted that the final wine of our tasting was the celebrated Caymus Vineyards 2015 Cabernet Sauvignon. Words fail me each time I have the pleasure of tasting this wine. It tastes like a warm summer evening, when you can smell the crush in the air. Its full and comforting flavors were the perfect ending to a rather cold and dreary weather day.